Moon Collective — Brand

Founder & Creative Director
Moon Collective is an art and design studio based in the Bay Area. Our story began in a small living room in Hawaii, Honolulu in the Winter of 2013 by a group of friends.

Our aesthetic is clean and simple. We draw inspiration from minimalist design, Japanese sensibility, and folklore. We produce designs we love in limited quantities throughout the four seasons.

Psychedelic Research describes the way in which we choose to explore the parallel realms between our inner-selves and everyday reality. Our modern world demands that we constantly project a public image, Moon Collective is about the time we create for our inward journey of self discovery.

The name Moon Collective is inspired by our ever-present neighbor, the Moon. It's cycle has a significant affect on all living things, but we easily forget its influence. The journey of the Moon reminds us that it is our discoveries in the shadows that bring us to the light.

We currently split our offices between California and Hawaii. Places that still have a reserve of mysticism while they keep pace with the modern world. Each stores its own library of legends, each landscape holds a different wealth of natural awe, but both share only one Moon.

---
Identity and collateral design. The eyes as a bold and strong motif used as our iconography as an emphaisis of our neighbor the Moon, always watching over us. Futura used as the hero typeset as the signature font used for the first Apollo mission to the stars.

---
Monthly capsules designed and released based on a concept, story, and or memory.

---
Art and photography direction that evoke a sense of sensitivity, surrealness and abstract.

---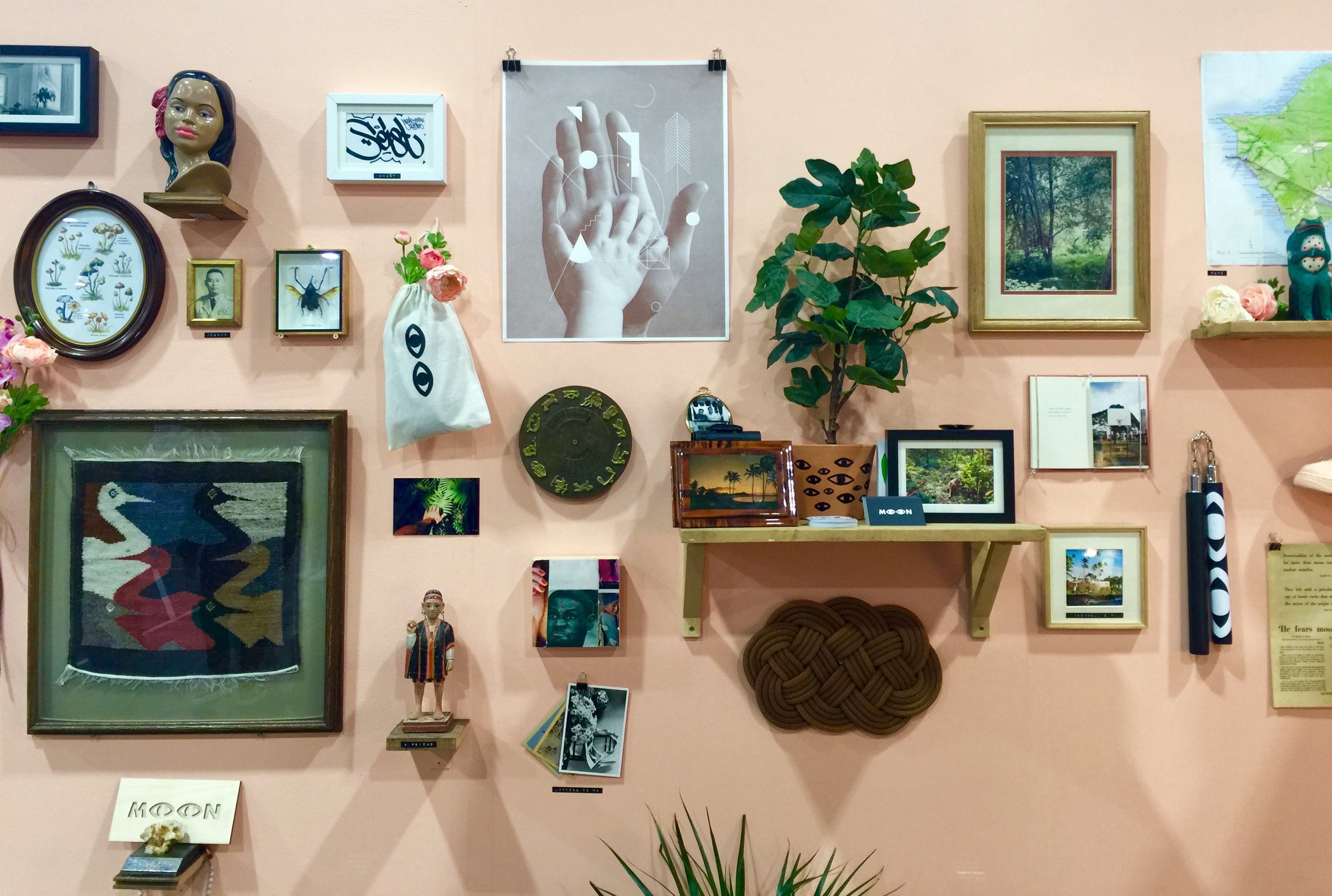 The development of a Moon inspired space to provide a strong retail experience and also an extension of the brand. These are the little inspirations we have mounted in our studio, this is the first color I fell in love with, and these are my memories placed together.
---
Headwear/accessories that use materials that are localized to the region of fabrication and always handcrafted.